Bulbs and Wiper Blades
Bulbs
When did you last check your car lights? Driving with a light out is a sure-fire way to get a fine. All vehicles are required by law to have certain lights operational; headlights, tail lights, side lights, indicator lights, fog lights and number plate lights.
When they aren't working properly, you risk being unable to see the road and other drivers can't see you, especially in poor weather conditions.
We can help. Bulb checks are free at Station Road Garage. No appointment is required. If you do need a bulb replaced we should have it on the shelf. Most side and tail light bulbs are only £5 each and headlamp bulbs are as little as £8, fitted - certainly cheaper than a fine!
Wiper Blades
How do you know if your wiper blades need replacing? Wiper blades should be replaced every 12 months or as soon as you notice a difference in driving visibility. When wiper blades no longer make proper contact with the windscreen surface, they can begin to squeak, skip, smear or streak, reducing driving visibility. Station Road Garage stock a wide range of reasonably priced, good quality, wiper blades to suit most makes and models.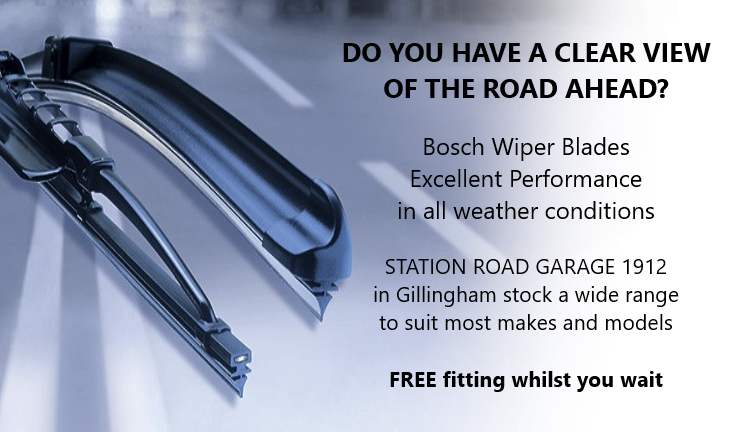 Enter your registration